Atlas Platinum PWA-3D Wheel Aligner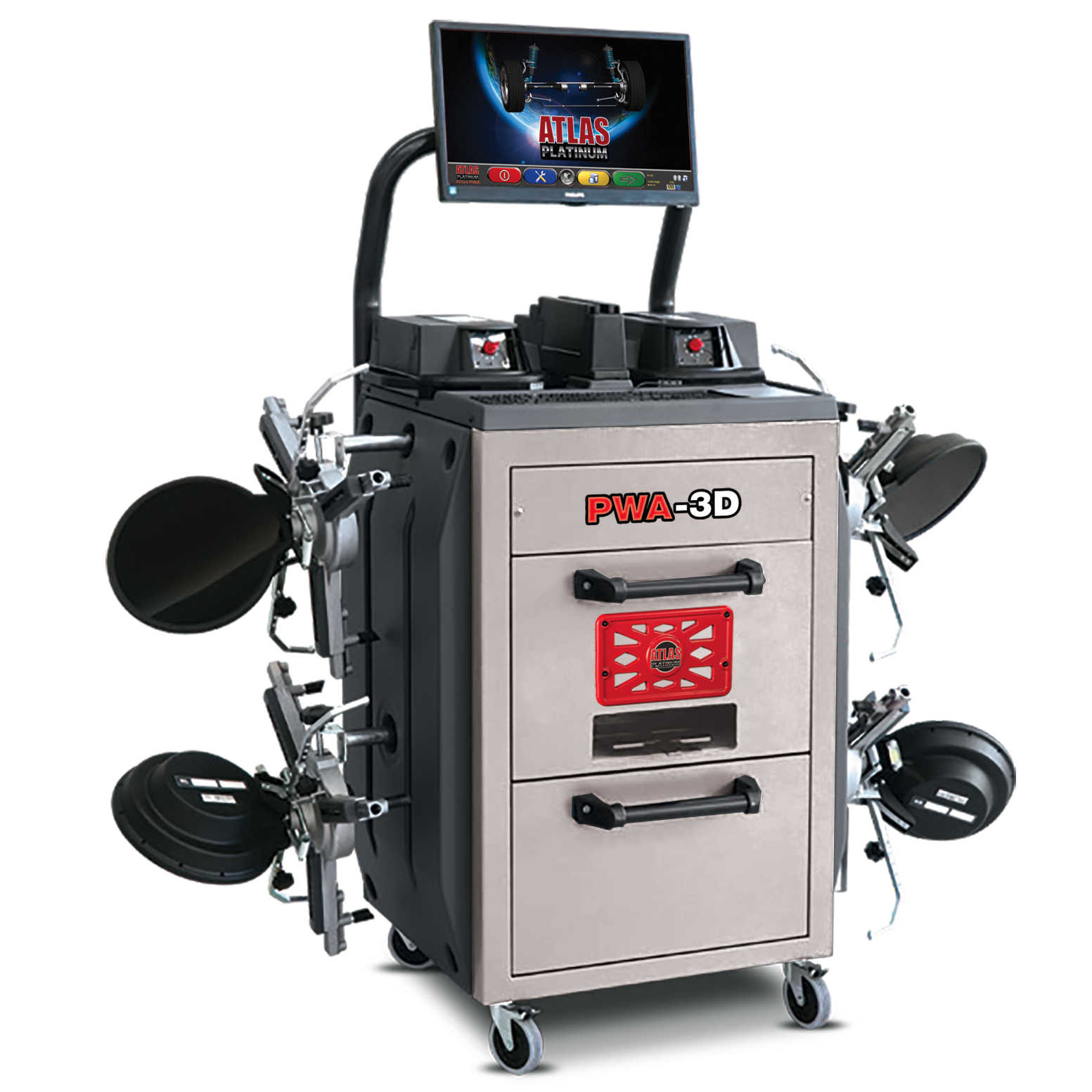 No crucifix, no cables, no run-out compensation required!
The PWA-3D is the flagship 3D model bringing innovation in the form of sensor pod-based alignment. What does this mean for your garage?
No space-consuming traditional crucifix means your garage can become TOWER FREE!

Thinking you'll need costly cables running around your two-post lift or garage? Think again. The PWA-3D is a completely wireless solution to 3D wheel alignment that allows your garage to align on multiple lifts without increasing costs.
Add to this run-out compensation, which means no rolling or pushing of the vehicle to make runout compensation. This is modern alignment as it should be.
Everybody knows 3D technology has established itself to the point it is very much considered to be the future of wheel alignment, and with good reason. Removing much of the expensive technology from the wheel, where it is much more vulnerable, and replacing it with simple, durable 'targets' is a huge step forward and makes perfect sense.
3D has never managed to replace CCD in its entirety. In fact, CCD has fought back vigorously in recent years with some incredible technological advancements, and not everyone can find the room for the 'crucifix' type system, which has become synonymous with 3D alignment.
However, the PWA-3D provides the best of both worlds. By removing the crucifix design and moving the cameras to the lift, you are able to keep the footprint to a minimum whilst still offering all the benefits of 3D alignment.
Specific OEM versions for BMW and Mercedes-Benz applications demonstrate how the PWA-3D is recognised by industry experts as being the preferred choice for the most discerning customers.
Key Features
Patented, lightweight 3D targets

Completely cable-free and convenient

Ingenious design incorporates the cameras into the lift

Cameras automatically compensate for lift level

ADAS-compatible with integral software ready to use with 

our ADAS system

Automatic Number Plate Recognition included as standard

Approved BMW and Mercedes-Benz versions available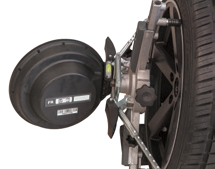 The patented target technology means extremely fast connection with no compensation required. The target are extremely light, there is no need for run out compensation and there is no electronic components or maintenance required.
 This is 3D alignment as it was intended to be. Platinum!
Meet the 3D Camera Pods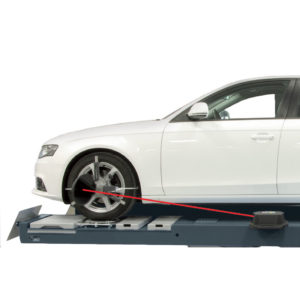 This is a truly seamless integration through utilising your ramp. The 3D Camera Pods mount intuitively onto the side of the ramp.
They are Industry-leading, low profile and completely unobtrusive in their operation. Remote control operation teamed with LED indicators mean easy operation as users are guided on adjustments. 
The High-resolution camera Pods will become the hottest item in your garage!
Completely Wireless – Complete Cable Cost Free!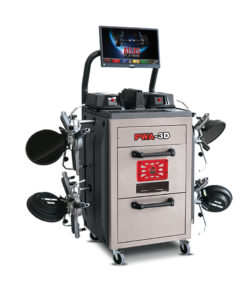 Bluetooth transmission between the measuring heads and control unit means a completely wireless system. What's most important about this is avoiding the associated cost of frustrating cable setups that cannot be transferred between ramps.
These 3D Camera Pods are extremely robust while offering a great deal of saved space so stop with fears of damaging them now!
What's more, by setting up multiple brackets at a minimal cost across your lifts, you'll be able to use this aligner easily across your workshop. Multiple brackets paired with quick-release 3D camera pods means one aligner serves multiple ramps without excessive expense.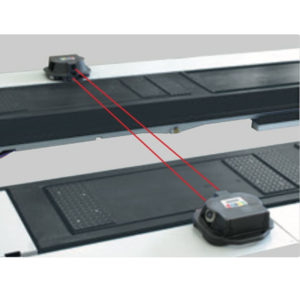 Un-level lift? No Problem
The PWA-3D features an ingenious lift level compensation mechanism. It will check the ramp is level (as picture) and compensate accordingly if needed.
Available with a choice of clamp options
ADAS Compatible – a necessity for body shops and garages in 2020! Save time and grow your business
Use on ramps, pits 4 post vehicle lifts and scissor lifts!
ANPR included as standard – often an additional cost!
BMW and Mercedes approved versions available
Industry-leading intuitive software
Guides the user through manufacturer-specific procedures
No headaches associated with

Physical effort (compensation)
Signal interruption (through impaired sensor vision)
Signal lift use