Atlas Platinum PTC520 30″ Super Automatic Centre Post Lever-less Tyre Changer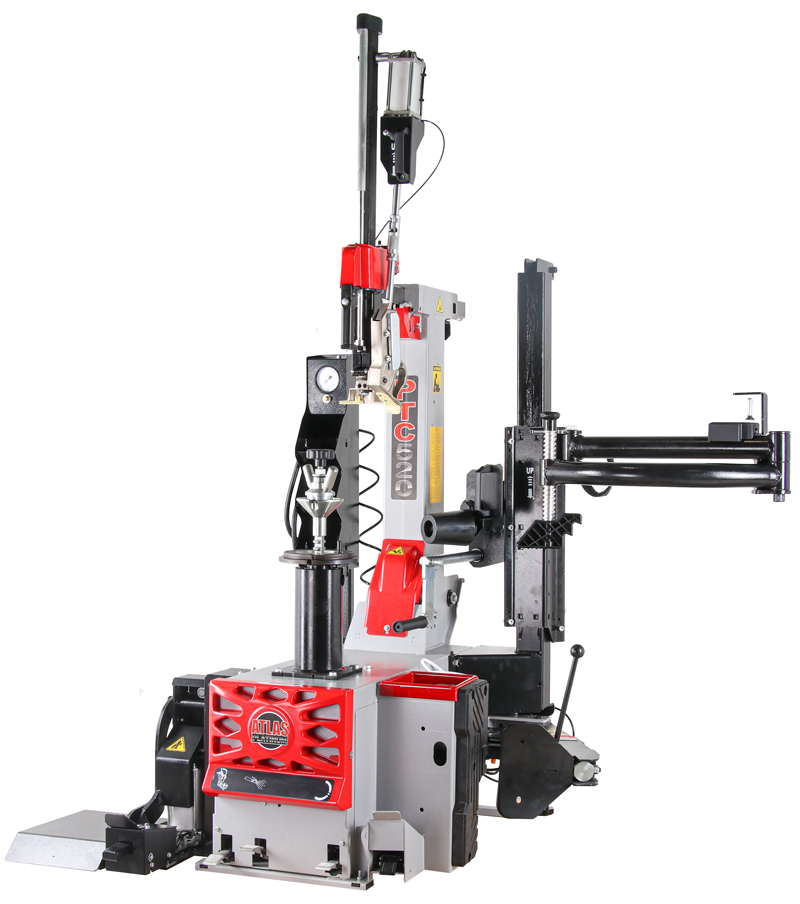 Our flagship model, the PTC520 is what we would describe as the next-generation of tyre changer.
The traditional 4 jaw clamping turntable is replaced with a centre post design, ensuring the rim is held through the centre hole to eliminate any contact with the rim edge. It is secured by an ingenious clamping device.
Our patented 'Lever/No Lever' technology means that the machine can be switched between leverless and conventional demount head, giving it class-leading versatility. An integral wheel lifter completes this luxury specification.
This is the  flagship model in the Atlas Platinum tyre changer range. A completely Italian design ensures only the highest quality components have been used to build this machine, delivering a superior user expirence vs. the budget offerings that have now flooded the market. 
Capable of handling up to 30″ rims without flinching, the single-phase PTC520 can works with run-flat & low profile tyres without breaking a sweat thanks to its triple attachment assist arm & Lever-less mounting head.
A reinforced vertical arm and body alongside an oversized bead breaker arm with double axis blade make with a super robust, super automatic work hourse of a tyre fitting machine!
A distant cousin of the American-designed Atlas PTC500 (a traditional, heavy-duty model that the United States' automotive industry typically requires), the PTC520 has been adapted specifically for European application.
Over-engineered for Excellence
Maintaining a philosophy of over-engineering without complication, this machine manages to combine familiar features most UK tyre fitters have become accustom to with SUPER ADDITIONS such as the super-automatic tilt-back columns and oversized bead breaker arm with double axis blade.
Stress-free Fitting
This is a super automatic tyre changer that will truely take the aches & pains out of fitting even the largest of tyres.
A triple attachment assist arm makes light work of the most awkward wheel and rim combinations including low profile & run-flats, while the welcome addition of a pnematic wheel lifter removes the need for back breaking manual lifting of the large wheels this machine loves so much.
So effortless to use this machine will save you time, money, and hassle.
Turntables? What turntables?
The PTC520 laughs at the tradtional tyre machine with its clunky turntable, instead boasting a centre post capable of changing up to 30″ wheels.
The full run down:
Single-phase tyre changer (1ph)
Fully automatic tyre machine capable of changing up to 30″ wheels
Reinforced vertical arm and body
Oversize bead breaker arm with double axis blade
Ergonomic position of bead breaker pedal
Inflating pedal with tool tray
Pneumatic Tyre lift
Lever-less mounting head
Pneumatically controlled rear tilting column (saving you set up time)
Triple attachment assist arm enabling you to easily cope with run flat and low profile tyres
Fully assembled machinery with standard 13amp 3 pin plug
| | |
| --- | --- |
| Rim clamping range  | 12" – 30" |
| Max tyre diameter: | 1100mm (43") |
| Max tyre width: | 390mm (15") |
| Bead breaker cylinder force at 10 bar: | 3800N  |
| Operting pressure 10 bar: | 145PSI |
| Motor power: | 220V |
| Rotating speed: | 7 rpm |
| Pre-set tyre inflasting pressure: | 3.5 bar |
| Net weight: | 401Kg |
| Max overall diamensions | 1960 x 1890 x 2040mm   |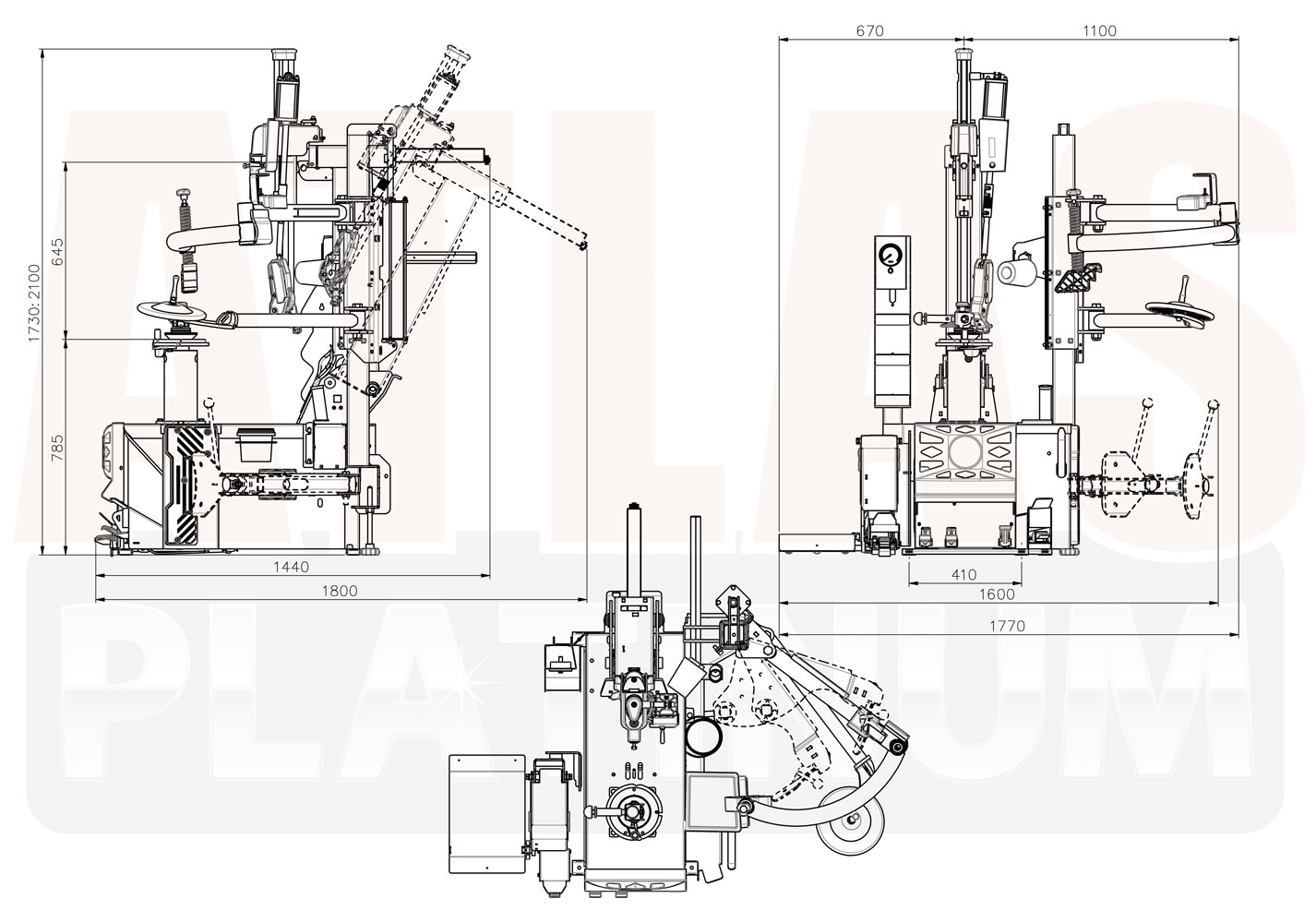 24 Month Parts/Labour Warranty (Mainland UK only)
Exceptional customer service from our team of experienced engineers
Access to our online knowledgebase
Operation manual
Routine maintenance guide
Triple attachment assist arm
Pre filter and oil lubricator
18″ tyre lever
Additional extras may be subject to a supplimentary charge depending on where you buy, but are always reccomended to get the most out of your machine.
Alloy wheel protection kit including:
Plastic inserts for metal mounting head
Complete hardened plastic mounting head
Plastic bead breaker cover