Atlas Platinum PWA60 Fully Computerised CCD Wheel Aligner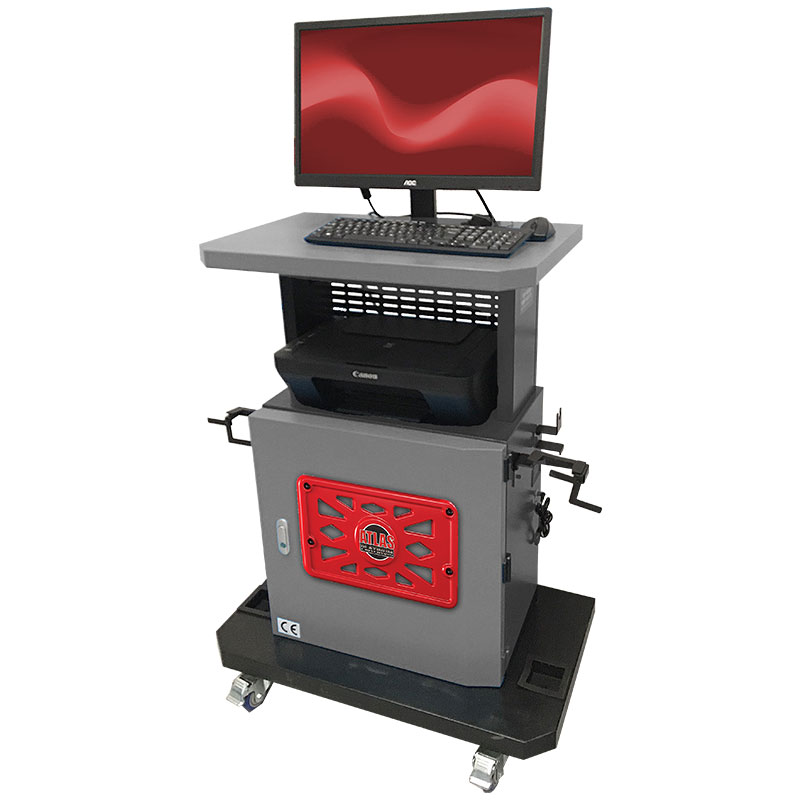 Building on the undoubted reputation for great product and service that has become synonymous with the Atlas brand, we are excited to introduce, exclusive to the UK market, the PWA60.
Upgrade to Platinum level Fully computerised CCD wheel aligner in your garage today and receive luxury features as standard without the premium price tag.
Representing the next level of product specification for many garages and designed to meet the needs of those customers looking for a higher grade of equipment, the PWA60 is a logical investment in those wanting to up their alignment capabilities.
Get ready for: 
High level of precision accuracy
Proven wheel aligner of choice for reliable coverage on most cars and vans!
Real time measurements displayed on large monitor including adjustment of caster and king pin inclination
Mobile unit, on wheels with Wireless data transmission for flexible use in your garage
Run out compensation with manual spin or raised wheels
Premium wheel alignment system with mobile cabinet
High spec PC and printer
Database with over 20,000 vehicles with ongoing updates available
Wheel alignment turnplates
Brake pedal depressor!
Delivery and installation included*