In an ever-changing landscape of garage equipment, how do you know which wheel alignment machine is the best?
Is it:
The technology?
The durability of the machine?
Or maybe it is a combination of everything?
Not only do we have the answer, but the many garages that have already invested in our most popular wheel aligner do too!
Fully Computerised CCD Wheel Aligner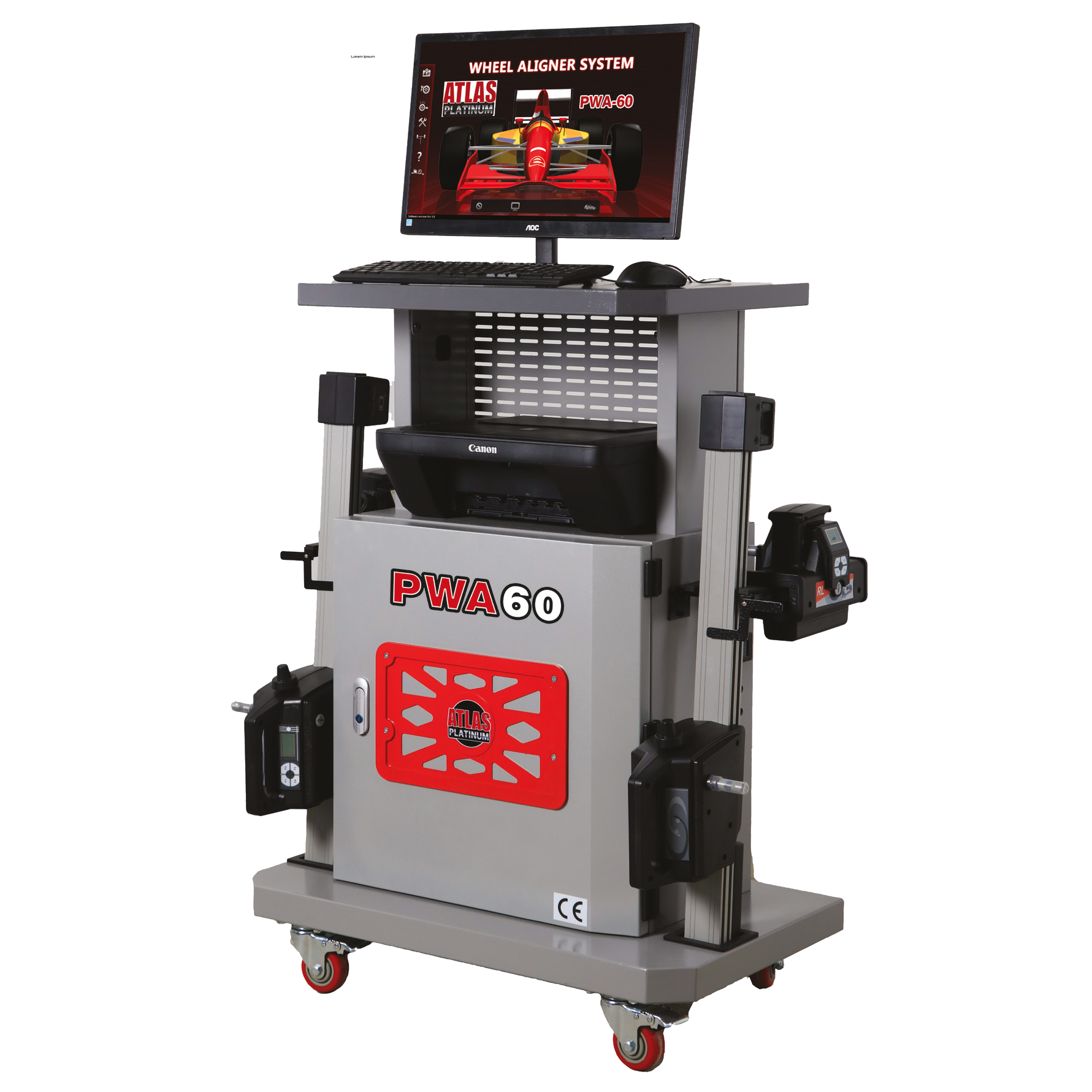 Presented to the UK market to challenge the concept that premium wheel alignment requires a premium price-tag, the Atlas Platinum PWA60 is the best-selling wheel alignment machine in our range (you may have seen the countless installations of this unit on our social media channels).
Providing the undoubted high-quality manufacture and service that has become associated with the brand, the comprehensive Atlas Platinum PWA60 Wheel Aligner comes with added features and technology that you wouldn't expect to see for such a reasonable investment:
High level of precision accuracy
Proven wheel aligner of choice for reliable coverage on most cars and vans
Real time measurements displayed on large monitor
Includes adjustment of caster and king pin inclination
Mobile unit, on wheels with Wireless data transmission for flexible use in your garage
Run out compensation with manual spin or raised wheels
High spec PC and printer
Database with over 20,000 vehicles with ongoing updates available
Wheel alignment turnplates and Brake pedal depressor
Not only this, the PWA60 is fully compatible with any Two Post Lift from our Platinum range – what an investment this could be for your garage alignment services!
View this incredible wheel alignment machine online now or call our specialist team on 01527 868 888 for more information.